Have you Planned for your Life in Retirement?
For a fulfilling retirement it is important to prepare psychologically and consider all life arenas. There are many important questions you need to explore as it relates to this phase of your life. Retirement may be seen as a life of leisure, but for many this is not enough. Statistics show that the average new retiree spends about 45 hours a week watching TV. Is that how you want to spend the rest of your life? People may get bored with their lives and want more meaning and purpose out of life. Retirement Coaching helps guide you to live the life of your dreams. Working with you individually through an in depth tele-coaching program we help you create a plan to live the most fulfilling life for you. We will use the proprietary assessment tools, exercises and techniques designed to get you where you want to be. My unique program will help you re-examine your life journey and re-invent yourself if desired. We will work together to achieve the goals you set for yourself and create a personal mission statement. I look forward to working with you to help you become the best you can be. Coaching is not for everyone. Contact me to see if Retirement Coaching is right for you or someone you know. A no cost thirty minute phone consultation is available by appointment. I look forward to working with you!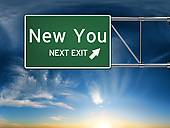 Next Steps...
Call to schedule an appointment today!