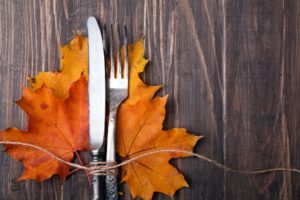 For many
people fall means change. Change of season or change in our activities, change is a good thing. Some of us prepare to bundle up, while others prepare for their long trek to the south.
Whatever your plans are, take time to enjoy the
fall, the gorgeous scenery, the delicious food and fun.
It is a perfect time of year for a delightful break. Create precious memories with family and friends. "No factor contributes as much to life satisfaction and social integration as leisure participation." Some people naturally incorporate fun and enjoyment in their daily activities. For those who need ideas, here are some ways to welcome
fall. Celebrate the season and rejuvenate your spirit!
Take an outdoor adventure to experience all of fall's beauty. This is a perfect time of year to connect with nature. Explore the great outdoors with a nature hike, biking, canoe or kayak color tour. Take a fall color driving tour along back country roads and have a picnic in a park. Go golfing and take in the natural beauty of your surroundings. The sights are spectacular to see!
Go on an edible journey with a visit to an apple orchard, pumpkin patch or cider mill. Have fun picking apples, drinking apple cider and eating freshly baked donuts. Go on a hayride. Pick a pumpkin, see how many creative ideas you can think of to decorate it. Use other options than traditional carving using found items to adorn your pumpkin.
Enjoy an outing at a corn maze or have a scary encounter at a haunted house.
Attend a fall festival, there are many offered this time of year, to celebrate the fall harvest with bountiful fruits and vegetables. Check with local Visitor, Convention and Travel bureaus, Chambers of Commerce and Events & Festivals websites for more information about happenings in your area.
Set up a fall display on your front porch, bring out some mums, gourds, pumpkins and other fall décor.
Host a costume party, pick a theme, or keep it simple by asking everyone to wear at least one item for a costume. This could be a hat, bandana, Hawaiian shirt or lei. Play old fashioned games.
Have a tailgate party and attend a football game, even if it is local high school game. Make it special with table cloths and amazing food.
Do some time travel with a visit to a museum. Learn about historical people and places.
Plan a weekend getaway and experience some great new place. It is always a good idea to get away from daily routines and scenery. Find a destination that inspires, educates, entertains and enlightens. Travel at your own pace. Think festivals, concerts, wineries, breweries, charming bed and breakfasts, culinary adventures, theatre trips and more.
Host a bonfire party let your friends and family linger into the evening snuggled around a warming fire.
Let your creativity soar and fall in love with fall!